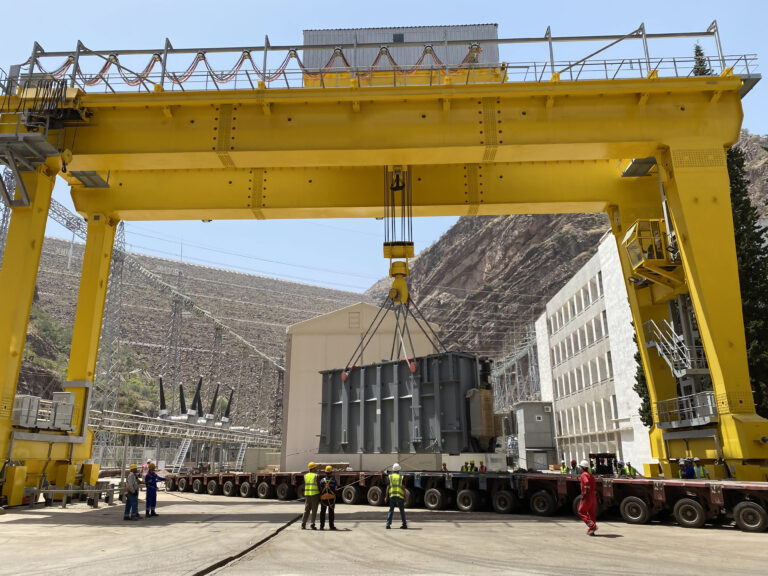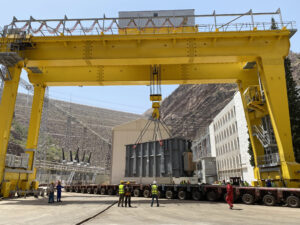 The incredible journey of 50,000 tons of project cargo through sea, river, and land, as Globalink Logistics conquers logistical challenges for the Nurek Hydro Project in Tajikistan
As a landlocked nation, Tajikistan presents unique logistical challenges that demand innovative solutions. The Nurek Hydro Project in Tajikistan, a vital initiative to revolutionise the country's energy sector, necessitated the transportation of over 50,000 tons of cargo over the last few years, including heavy machinery and colossal transformers weighing above 220 tons. Globalink Logistics, a leading project logistics provider in the CIS and the Caspian region, masterfully coordinated a multimodal transportation strategy that combined sea, river, and land transportation from the Black Sea ports through the Caspian Sea port, Bautino and Aktau and further by land transport, traversing Kazakhstan and Uzbekistan's rugged terrain before arriving at the remote project site in Tajikistan.
A Sea – River – Land Adventure Begins
Globalink Logistics leveraged its extensive global network and partnerships with leading shipping and transportation companies to devise a comprehensive and efficient plan. The cargo, originating from various continents, was initially transported via sea freight to the Black Sea port and further navigation through the land waterway to Bautino and Aktau Ports in the Caspian Sea. The final leg of the journey presented the most significant challenges as Globalink's expert team of engineers and logistics specialists coordinated land transportation from the Caspian Sea ports through Kazakhstan and Uzbekistan. Utilising specialised heavy-lift trailers and hydraulic axle lines, they expertly manoeuvred the colossal transformers and other heavy equipment through the rugged terrain.
Globalink's precision and commitment to safety were showcased as they navigated the challenging roads and infrastructure, ensuring the cargo arrived at the Nurek Hydro Project site intact and on schedule.
A Triumph of Innovation and Expertise
The Nurek Hydro Project's successful completion of complex transportation requirements is a testament to Globalink Logistics' innovative spirit and expertise in project logistics. By skillfully combining sea, river, and land transportation and overcoming the challenges of delivering cargo to a landlocked nation, Globalink Logistics has proven that even the most complex logistical challenges can be conquered with innovation, precision, and determination. As a benchmark of excellence in the industry, Globalink Logistics continues to push the boundaries of what is possible in logistics and transportation. Globalink Logistics' role in the Nurek Hydro Project has contributed to a brighter, greener future for the people of Tajikistan and the world.