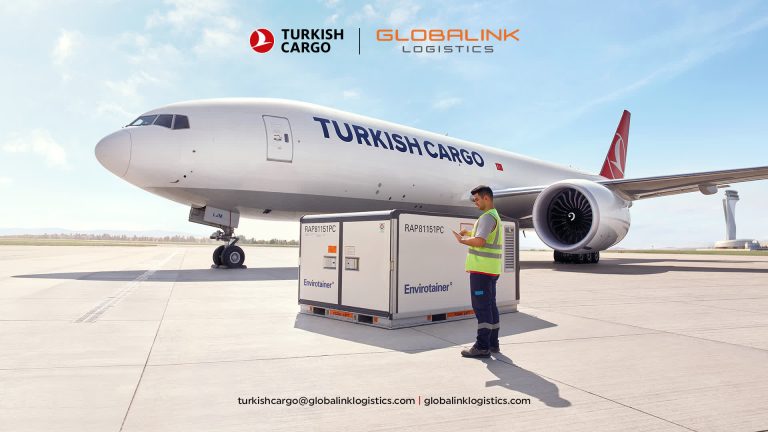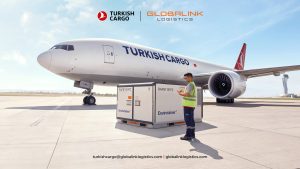 We are thrilled to announce that Globalink Logistics has been appointed Air Cargo Sales agent by Turkish Air Cargo in Kyrgyzstan and Kazakhstan. This exciting partnership signifies a significant milestone in expanding Globalink's comprehensive air cargo solutions. It solidifies our position as a premier logistics service provider in the region.
With a robust network of 12 service stations across Kazakhstan and Kyrgyzstan and over 36 locations spanning Central Asia, Caucasus, and The Baltics, Globalink is uniquely positioned to deliver cost-efficient, reliable, and speedy air cargo solutions. Our collaboration with Turkish Air Cargo further reinforces our commitment to meeting the evolving needs of our customers, ensuring seamless transportation and supply chain solutions.
At Globalink, we pride ourselves on our robust air freight capabilities, which are complemented by a range of value-added services. These solutions include Dangerous Goods Management, Animal Moving by Air, Valuable Cargo Handling, Pack, Pick, and Door-to-Door Moving Services for Personal Effects and Artifacts. These specialized offerings set us apart in the air freight industry, providing our customers comprehensive and tailored solutions to meet their unique requirements.
One of the key aspects of our commitment to customer satisfaction is our trace and track system and global freight management system. This system offers real-time visibility and peace of mind when shipping air cargo worldwide. Whether shipping small parcels or oversized freight, you can rely on Globalink to ensure your shipment reaches its destination safely and reliably.
We are excited about this new partnership with Turkish Air Cargo and look forward to continuing to serve you with even greater efficiency, reliability, and speed in air cargo solutions.
For more information, please visit www.globalinklogistics.com or please get in touch with us by email at sales@globalinklogistics.com