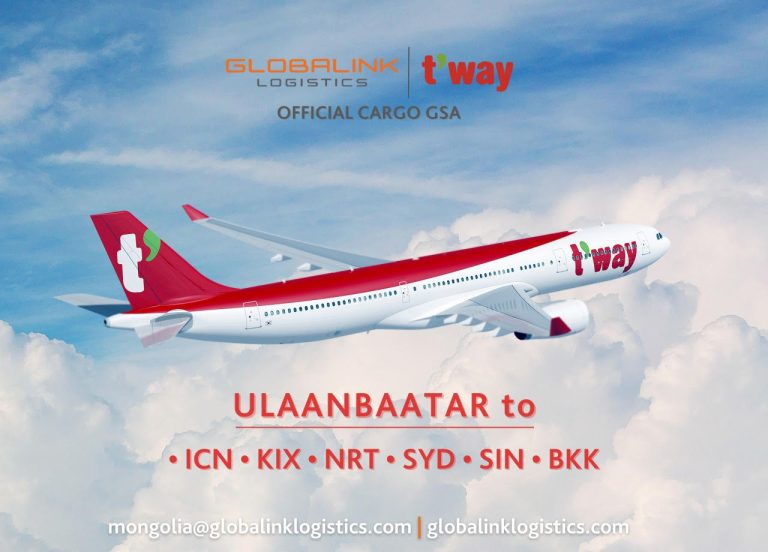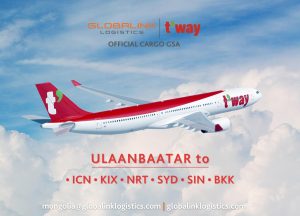 Ulaanbaatar, Mongolia – Globalink Logistics, a leader in comprehensive logistics solutions, is proud to announce that its Mongolia division has been appointed as the General Sales Agent (GSA) for T'way Air Cargo in Mongolia. This milestone solidifies Globalink Logistics Mongolia's influential regional air freight industry position.
This new partnership is expected to significantly boost air cargo services in Mongolia, providing customers with unparalleled efficiency, reliability, and speed in air cargo solutions. Globalink Logistics Mongolia's vast network and customer-centric approach will complement T'way Air Cargo's robust operations.
"Securing the GSA position for T'way Air Cargo in Mongolia represents our relentless drive towards innovation and excellence in the logistics landscape," says a Globalink Logistics spokesperson. "This partnership will empower us to deliver bespoke air freight solutions tailored to our customer's unique needs."
About Globalink Logistics: Globalink Logistics is a leading provider of comprehensive logistics solutions with an extensive network spanning the Middle East, Central Asia, the Caucasus, and The Baltics. The company is dedicated to delivering world-class logistics services tailored to meet each client's unique needs.